Knowing there must be a better way, Brian Overshinner, Radiation Therapist for the Department of Radiation Oncology at Indiana University School of Medicine, has produced a new application for three-dimensional printing. He realized that by using 3D printers, he could utilize the process to create a wide range of potential uses in Radiation Oncology.
Perhaps most importantly, custom patient treatment devices or bolus, used administering radiation, creating more conformal, accurate treatments, as they change the treatment shape of the dose distribution. This revolutionary use, is the first application of its kind in the world.
This becomes extremely important when treating very complex areas of the body, and treatment sites are very close to the skin surface.
Potential Uses for 3D Printing in Radiation Oncology
Individualized Treatment Devices (Bolus)
Patient Hardware Applications
Equipment Applications
New Ideas and Innovations
Radiation Therapy Treatment Devices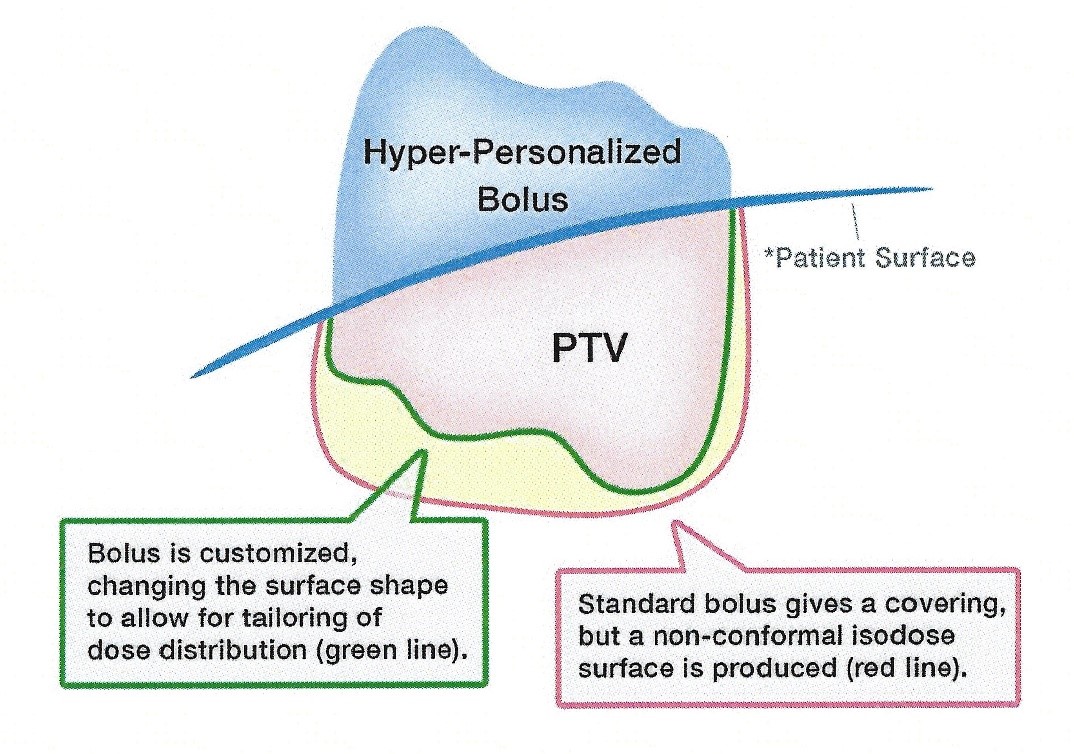 Problems with Current Treatment Methods
Not consistent delivery of Radiation – certain areas
Not reproducible – differences with each set-up
Customized Bolus for Complex Patient Anatomy
3D Printing Helps Provide a Better Quality Treatment
Made to exact specifications of the patient's anatomy
Easy to use
Faster set up time
More comfortable
Increased options for treatment plan
Prescribed Areas
Potential 3D Printed Patient Hardware
Brachytherapy Templates, Cylinders, Tools.
Custom Shielding Options – Eyes, Inner Ear, Nose, Mouth
Custom Pediatric Treatment Devices
Prosthetics for Cancer Survivors
Lions Cancer Control Fund of Indiana, Inc.
Paid, $20,000 of the initial cost for printers.
Criteria is being drawn for research which will also be the first of its kind in the world.
Gordon Watson, M.D. will be principal physician on the project.